About cartoonist René Bindslev Contact Buy Cartoons online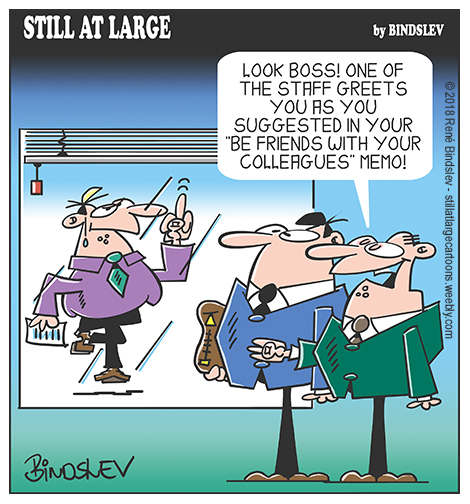 My cartoons and illustrations are available for magazine, newspaper, newsletter, presentations, advertising, publications, calendars, Facebook page, social media, e-mail messages, banner ads, greeting cards, brochures, flyers and more. To buy cartoons please visit www.stillatlargecartoons.weebly.com or order custom cartoons please contact me.
You can also buy my cartoons on www.cartoonstock.com www.toooagent.com

Just use the links above to see and browse my cartoon
on Cartoonstock or Toonagent.